Getting Ready For The Canon 5D MII – Essentials
Well looky here. According to Canon USA technical adviser, Chuck Westfall, (via Rob Galbraith) the spanking new 5D MII's are shipping from the distributor to the stores starting tomorrow the 25th which means some folks may have them in their sweaty (or even non-sweaty) hands by… Friday the 28th.
Yeah. I'm excited. I've had it on preorder since the announcement. Of course, I'm going to need a couple extra things, let's call them accessories. Fortunately Adorama has a killer deal on what I was looking for. I don't know how much stock they have left, but I already ordered, so now it's your problem if they run out.
The CF card. Yes, I can use my existing CF cards for taking photographs. But I'm going to be doing some serious experimenting with the video feature and for that I'll need a super fast UDMA CF card. I'm pretty sure no UDMA no video. So I jumped on this deal: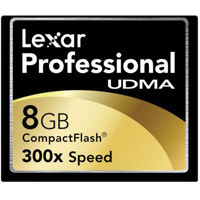 Lexar Pro UDMA 8gb for just $71.95 after rebate. Nice!
They have the 16 gb version for under $200 no rebate needed.
Of course your old card reader probably doesn't read UDMA cards. Mine didn't. So I grabbed one of these sweet numbers: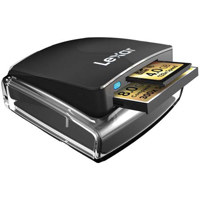 Lexar Pro UDMA CF and SDHC High Speed USB Card Reader under $20 after rebate.
And what about the juice?
It's a bit late in the game to preorder the 5D Mark II but my palls at Adorama are still taking preorders on the fancy new LP-E6 batteries for the 5D MII.
Oh, did I forget to mention they are offering FREE shipping on each of these items.
Nice!
PS: Come back to Nice on Turkey Day for the Nice Photo Mag version of unlikely items we think should be on every photographer's holiday wish list.
Now Shipping: The Nice Clip! - The lens cap clip and cord catcher Wired called, "A super handy little widget!"

Chase Jarvis Portrait Sessions - Inspiration from a Master of Photography
Strobist Lighting Diagrams Photo Tips & Tricks Vol. 1
| Del.icio.us | Technorati | Stumble it! | Digg